ITS Edulab is the Dutch Traffic and Transport Laboratory for Students and is an initiative of Rijkswaterstaat (part of the Ministry of Infrastructure and the Environment) and the Transport & Planning Group of the Delft University of Technology. In the future other transport related educational institutes may join the project.
About Rijkswaterstaat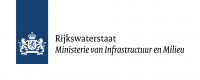 Rijkswaterstaat is part of the Dutch Ministry of Infrastructure and the Environment and responsible for the design, construction, management and maintenance of the main infrastructure facilities in the Netherlands. This includes the main road network, the main waterway network and the main watersystems. The mission of Rijkswaterstaat is to manage the Netherlands' main highway network and main waterway network. They are responsible not only for the technical condition of the infrastructure but also for its user-friendliness. Smooth and safe traffic flows, a safe, clean and user-friendly national waterway system and protection from flooding: that is what Rijkswaterstaat is about.
Often, consultants and research institutes contribute to this work. The Delft University of Technology (DUT) is one of the major partners, now cooperating in ITS Edulab.
Website Rijkswaterstaat
About the Delft University of Technology

TU Delft is a Dutch university conducting cutting-edge research and providing first-class education at graduate and postgraduate levels. Students have outstanding facilities and plenty of individual guidance and counseling.
The Department Transport & Planning of Delft University of Technology provides higher education and performs scientific research in the areas of traffic, transport, logistics, and infrastructure. The education programme leads to either an MSc degree or a PhD in traffic engineering. This department cooperates in ITS Edulab.
Website TU Delft